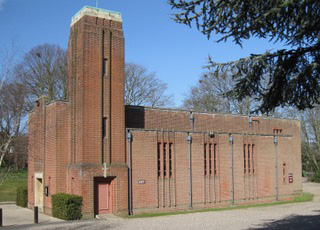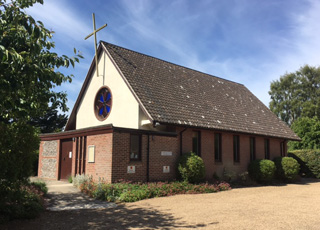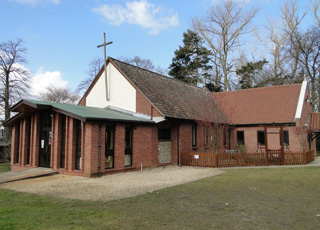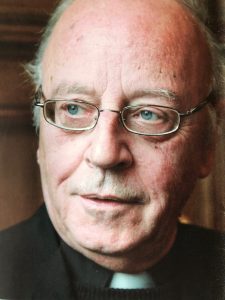 Welcome to our website.
The Catholic parish of the Sacred Heart covers a sizeable area of rural east Norfolk. It is made up of three churches. Each of them has its own history and an active community. The church of St John of the Cross covers the town of Aylsham and the surrounding villages, the church of St Helen is situated at Hoveton and is sometimes referred to as 'the chapel of the Broads'. At the centre is the Church of the Sacred Heart in North Walsham where the parish priest lives. If you are on holiday in this area you will find a warm welcome in each of our three churches.
Father James Walsh
Parish Priest
---
For more details, see:
Sacred Heart, North Walsham, NR28 9JP
St Helen, Hoveton, NR12 8QJ
St John of the Cross, Aylsham, NR11 6HG
Catholic Churches opening for Mass
From Saturday 4 July Mass will usually be celebrated at the following times.
Please consult the Mass Times page for any changes.
| | | |
| --- | --- | --- |
| Saturday | St Helen, Hoveton | 5.30 pm |
| Sunday | St John of the Cross, Aylsham | 9.00 am |
| Sunday | Sacred Heart, North Walsham | 11.00 am |
| Tuesday | Sacred Heart, North Walsham | 9.30 am |
| Wednesday | St Helen, Hoveton | 9.30 am |
| Friday | St John of the Cross, Aylsham | 9.30 am |
Services will normally continue every week at these times until further notice. However there will be changes to services as we knew them. Because of social distancing we will have to restrict numbers in each church. A system of pre-booking is therefore being put in place. Firstly decide which Mass you wish to attend (remembering that the obligation to attend Mass on a Sunday remains suspended) and then telephone John Bolger on 01692 581516, or e mail at bolger@waitrose.com to "book" your place. Go to the Mass Times page to see how many places are still available.
On arrival personal hand sanitisation will take place and a mask should be worn whilst in church. If you do not own a mask, one will be provided.
There will be no congregational singing during the service. A one way system will be in place including receiving communion. Whilst there will be no offertory collection as such, there will be collection buckets on arrival and exit. The process of how the Mass will proceed including taking communion will be explained to you by Father James at the time. We appreciate that not all members of our community will feel comfortable being in a relatively crowded environment, so churches may possibly remain open after each Mass for one further hour for private prayer — this to be confirmed. Please note that the above is subject to late change as we still await detailed guidance from HM Government.