The Live Stream has now been restored. It is a great shame that it failed on Sunday 9 October, the day of Fr Peter's induction by Bishop Alan.
To access the continuous live stream, click on the picture below,
or go to https://camstreamer.com/redirect/12c4810cb144c12/S-58568.

You may briefly see an image from earlier in the day, but after about 20 seconds YouTube should switch to a live feed. Please note that the "Watch later" feature is disabled for copyright reasons. Recordings of our live streams are not currently allowed.
For the times of Mass and other services in the church, please go to Mass Times.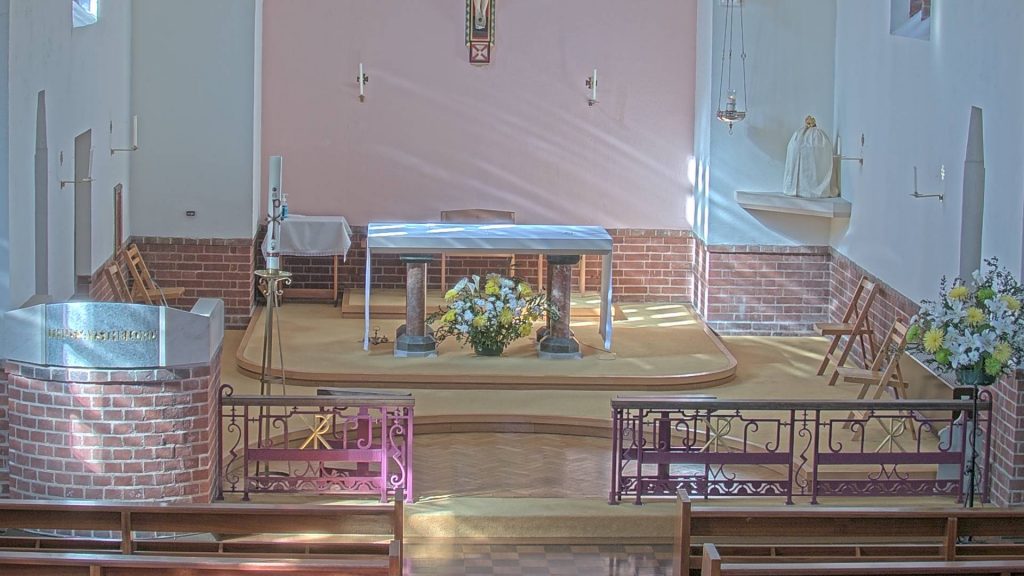 Please be aware that if you are within the part of the church shown in this picture, or standing within the front three benches, then you will appear on the live stream.
When microphones are 'live', during services, your voice may also be transmitted.