Live streaming is now available by clicking on the picture below.
For the times of Mass and other services in the church, please go to Mass Times.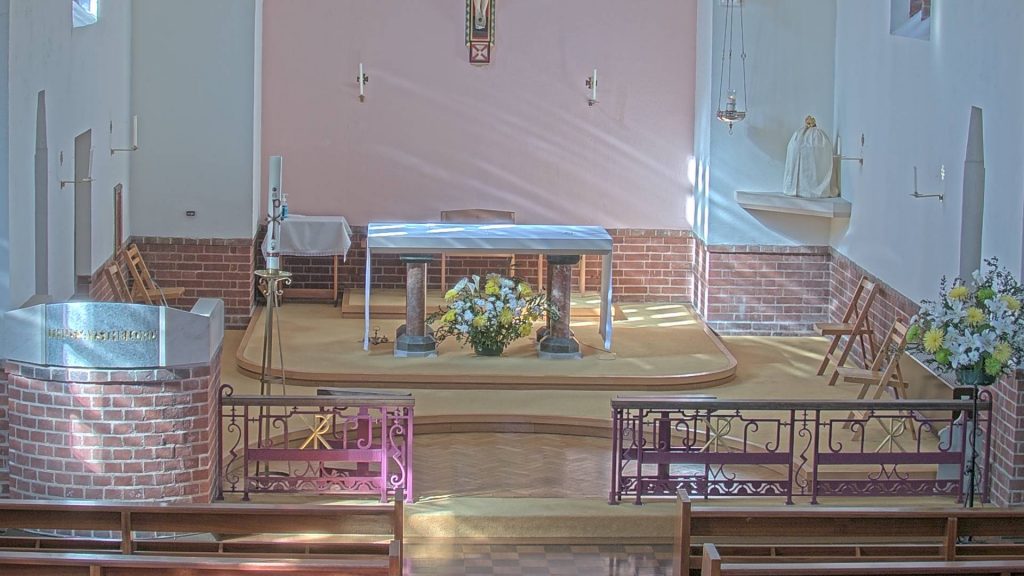 Please be aware that if you are within the part of the church shown in this picture, or standing within the front three benches, then you will appear on the live stream.
When microphones are 'live', during services, your voice may also be transmitted.