---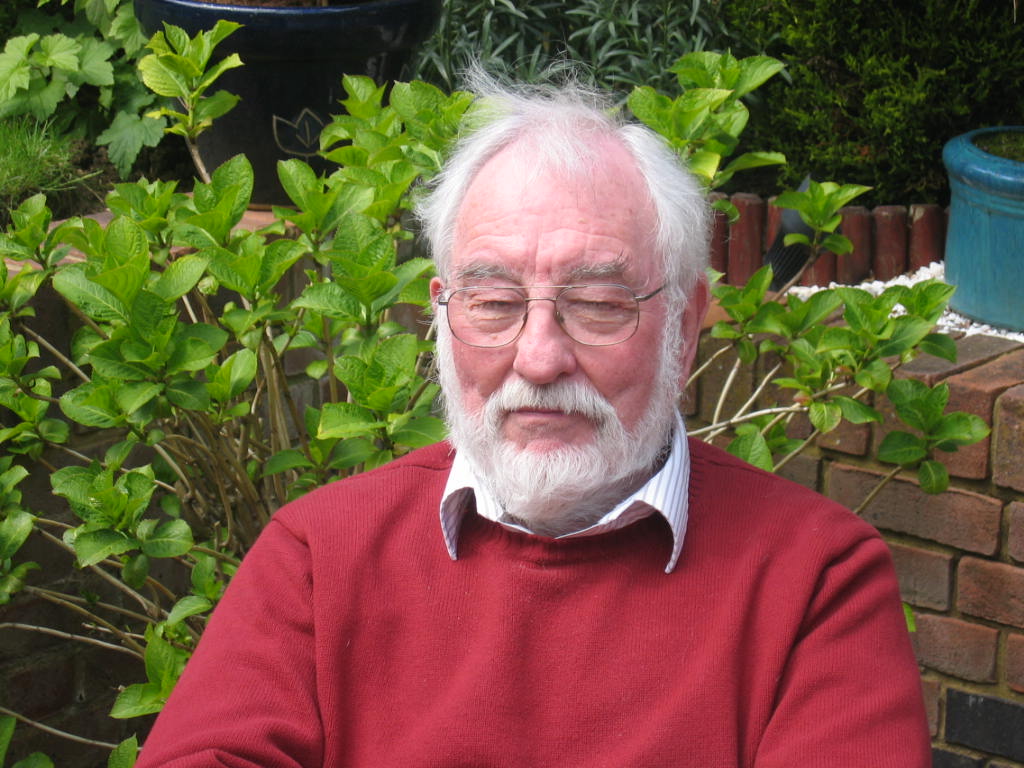 Following Deacon Ron's death on Tuesday night, 11 August, we opened this page in lieu of a 'remembrance book', since an actual book would not be possible at the moment.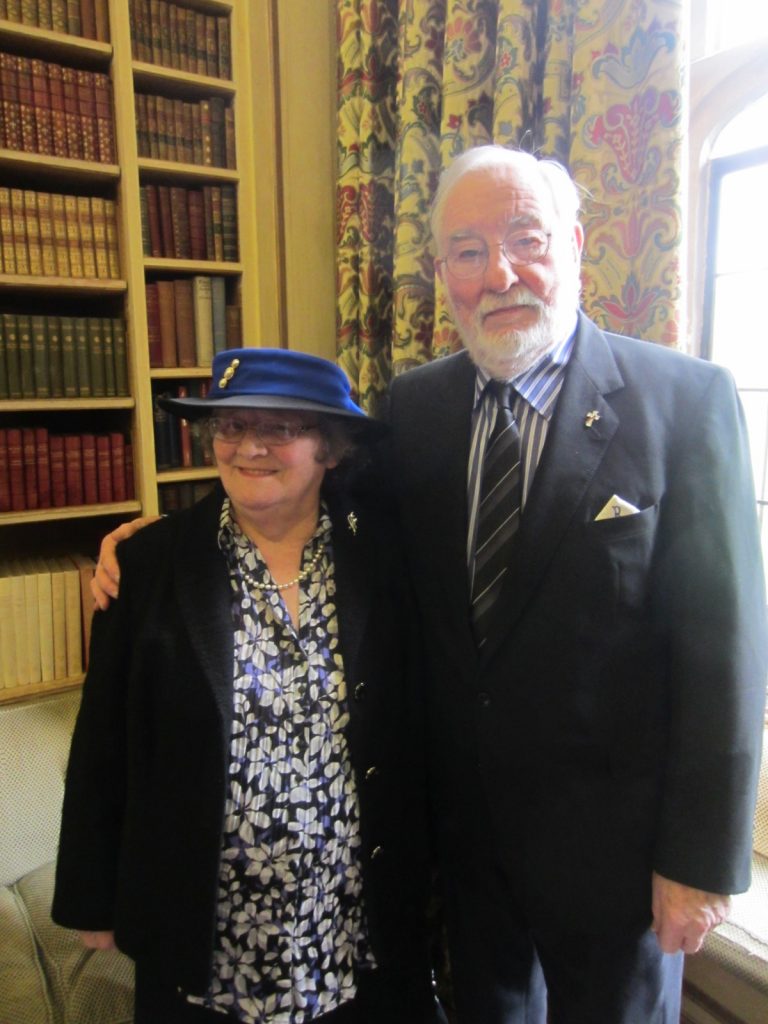 The Requiem Mass for Deacon Ron, presided over by Bishop Alan Hopes, was celebrated on 27 August 2020 at the Church of the Sacred Heart, North Walsham. The homily, given by Fr James Walsh, is available to read here.
---
So sad to hear the news of Deacon Ron's passing. Our thoughts and prayers go out to Inge, Ron's family and many friends who mourn his passing. We shall always be grateful for Ron's spiritual guidance, and particularly for the support he and Inge gave to our granddaughters Kerry and Lauren when they visited Poland at World Youth day. May Deacon Ron's soul rest In heaven's peace, and may God comfort and console all who mourn his passing.  
Gerry and Margaret Francis
---
I've known (Deacon) Ron for just under fifteen years, from the start of my secretarial post at the presbytery. In those early days when, from time to time, he rang, I soon appreciated his kindly manner and often the sound advice he would give me in that soft Irish voice. He proved to be, together with Inge, a much valued and long standing friend. His scriptural knowledge was extensive and always coupled with great understanding. He is greatly missed.
Antonia Martinez
---
Clare and I always felt comfortable in Ron's presence. His sermons were thoughtful, questioning and always loving. We felt that he knew the complexities of the human condition so his words were subtle and nuanced. When he was at Our lady of Refuge we looked forward to our Saturday/Sunday visits and after mass he would become the fellow gardener and talk with warmth of his successes and failures. A lovely man who has a permanent place in our hearts. Angela (Clare's) sister felt that he was someone she could always turn to. May he rest in well-deserved peace.
Tony & Clare O'Sullivan
---
Very sad to hear of Ron's death. Working with him as Director of the Permanent Diaconate has many good memories. I shall remember him, Inge and the family at Mass this Week.
John Shannon
---
Ron at Cromer. As Parish Priest of Cromer I was delighted when Ron moved into the area and offered his services both on the altar and in the wider range of parish activities. He was an active helper in the parish and soon began to make himself very useful by his willingness to organise a number of groups which studied scripture and church doctrine – especially the documents of the Second Vatican council. He was a great support to me and was always ready to listen to my requests and give wise advice from his many years in the Diocanate. He was, I believe, one of the first permanent Deacons to be ordained after the restoration of that ministry after Vat ll. I am sorry that under the present circumstances I may not be able to be present at his funeral Mass, but I have already offered Mass for him. I pray too for Inge and the family as they come to terms with their loss. May he rest in peace.
(Fr.) Peter Brown
---
It was with a great sense of sadness and loss that we heard of the death of Deacon Ron. We remember him with great love and affection, from the time when we first met him and Inge at the Benedictine oblate meetings in Norwich. Later, we attended his Blessed Charles de Foucauld prayer group meetings at their home in Aldborough. Since then we have shared many meals together and have always been very much entertained by his wealth of wonderful stories from his very interesting life. Deacon Ron loved the Church and took every opportunity of sharing his faith with us all. He and Inge gave a great witness by their long and happy life together. He will be very much missed in the parish.
Tony & Betty Dady.
---
Deacon Ron was a warm, funny and gifted preacher. He gave thought provoking and memorable sermons and talks and many of the images and thoughts he shared remain in our prayer reflections. We pray for Inge and all Ron's family and friends.
Simon and Mary (Cromer)
---
In Fr Peter Brown's time, Ron welcomed a Monday morning Eucharist gathering. He spotted me, a newcomer, was thrilled that Pauline and I had been married at Our Lady of Refuge in 2004, with our tribes of grandchildren – she is a parishioner of St Martin's In Overstrand — and was hugely supportive. I gave him a treasured card from Onze-Lieve-Vrouwekerk in Bruges when he and Inge and a group of parishioners, went for a visit, which he reported with joy – Beguines and all! A true pastor. R.I.P.
John & Pauline Wall, Overstrand
---
We remember a very kind and gentle man of much experience and geniality, and send our heartfelt sympathy to his family with our love and prayers.
Peter and Val Bowie
---
One of my most surprising encounters with the Revd Ron was at the crematorium at St Faith's. A popular member of Fitness Together had died and the funeral service was at St Faith's with Ron officiating. He saw me and I saw him and I don't know who was the more surprised. I last saw him at a pub in Aldborough when on a Parish walk with Deacon Andrew Neate. He loved to preach and it was a red letter day when he came over to St Joseph's and gave one of his delightful homilies: Father Tony welcomed him as he found preaching a trial. Ron was a very worthy successor to Saint Stephen.
Kevin Jones
---