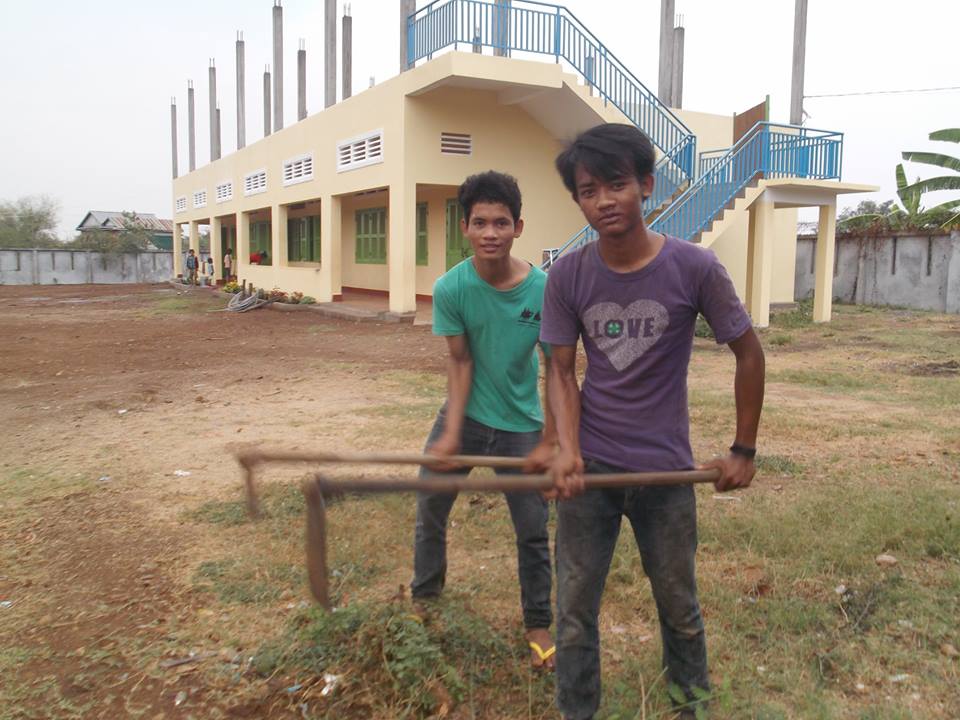 Sisophon students have been to Siem Reap this week for their annual cultural visit. Brothers Amalan and Toeun prepared the students with a presentation at the church centre.
The students have also been helping with the rice harvest and by preparing the ground for planting at the new Deilo Kindergarten. The pickaxes are needed as the ground is so hard [the rains are yet to start]
Kbal Spean School are reaping the benefits of the new projector, funded by St Francis of Assisi Catholic School, Norwich. Since they have very few books, the projector enables the whole class to learn together.
Father Ashley Evans, of the new Xavier Jesuit School, visited Poipet Kindergarten this week. Children here get a great start in school and are  guaranteed the chance to go on to study at Don Bosco High School in Poipet.
Also in Poipet, the roof is now on the new church of St Mary Magdala – amazing progress!
Father Rajat has purchased a new Mass Set, for use when Mass is said in the villages and other areas outside the church compound. This is a gift from their twin parish of the Sacred Heart, North Walsham.