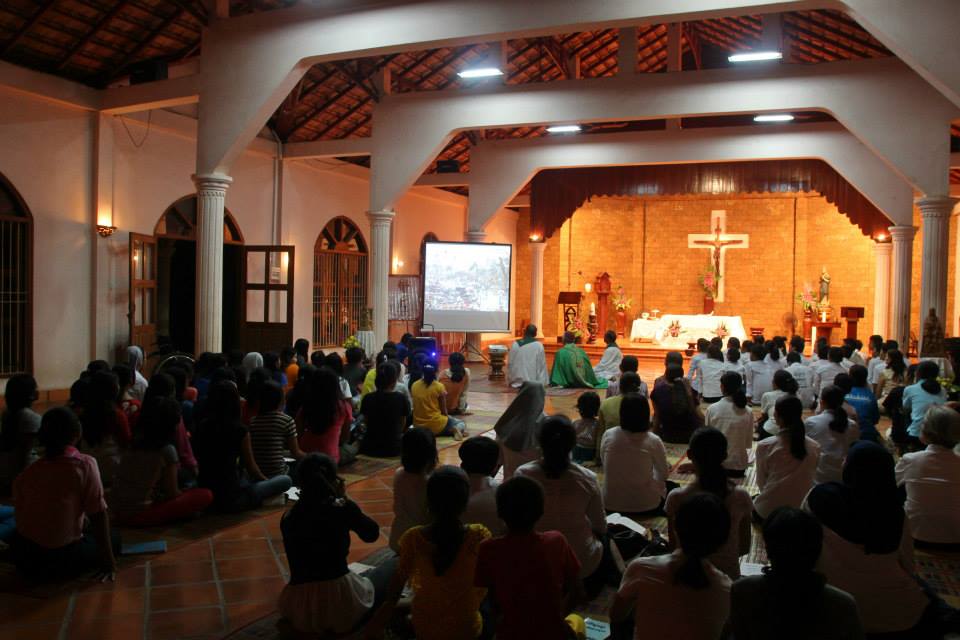 The Vicar General [like Fr David] of the Battambang Diocese is Father Totet Banayal, a Filipino from Mindanao, the biggest southern island of the Philippines who has worked in Cambodia since 1999. He has sent this message and asks for our prayers for his country and all its people, wherever they are.

Father Totet writes: 
"It is a sad time for my people. Even Mel, our Filipino volunteer in Battambang, lost his house and properties totally. Fortunately, his family has sought refuge in the nearby evacuation area. They are safe, but they have nothing for themselves, even food – and the next thing now is to reconstruct their dwelling……………….Thank you for your very generous government. it is one government who is fastest in responding to this tragedy by donating money and by sending help. You are lucky with your government………Thanks for the thought and concern.
My family is okay. They have not been affected with the supertyphoon but now, there is another typhoon that is coming into the Philippines and will affect my island. We are getting so weary about the natural calamities. Meanwhile, scholars are saying that the effects of climate change is going to get even worse in the future…
The pictures show Battambang joined together to pray at mass. Please pray for my country…"