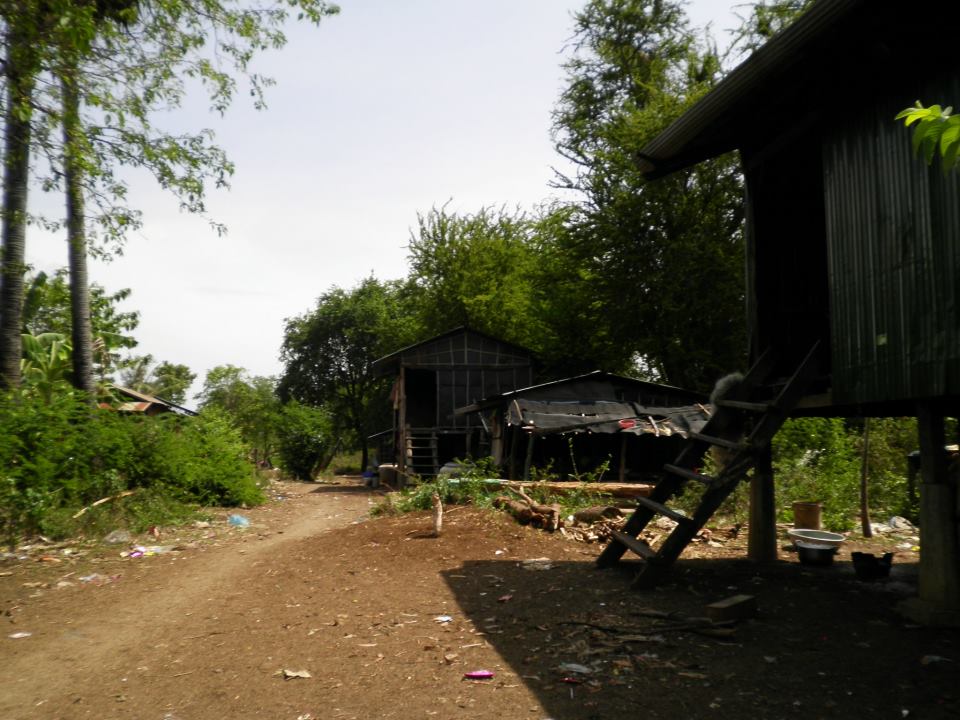 At last things seem to be moving at Dailo  – a large village about 5 miles from Svay Sisophon. Father Rajat has been working with the villagers here for  several years, building contacts with families and trying to improve the basic facilities. The village is very spread out with the traditional-style houses dotted around in jungle clearings and access down a dirt road only suitable for pickup, bike or ox cart. Up to now, there's been no water supply here and no community building for people to gather in. Students from the church at Sisophon hold classes in English, Maths & Science  for the village children here at weekends and a regular rice soup meal is also provided by the church.
But now….we are told that a new well has been sunk and a pump installed so, for the first time, villagers have access to clean water. We have only received one picture of the new well [see below] but we believe this to be the first of the wells Support Cambodia raised the money for last year. We wait for confirmation of this but in the meantime, 'okoon charen'  to anyone who contributed to that appeal.
And that's not the only development at Daillo. The foundations for a large building are being laid [see picture below] and we believe this to be the  new study and community centre planned 2 years ago by Battamabang Diocese.  We await confirmation of this but, if true, this is exciting news for the community and will serve all the people of Dailo Village and district.  Watch this space!
Finally, pictures from Battambang of the celebrations on the Feast of Corpus Christi and a baptism at the 'other' Sacred Heart Parish at Pailin.