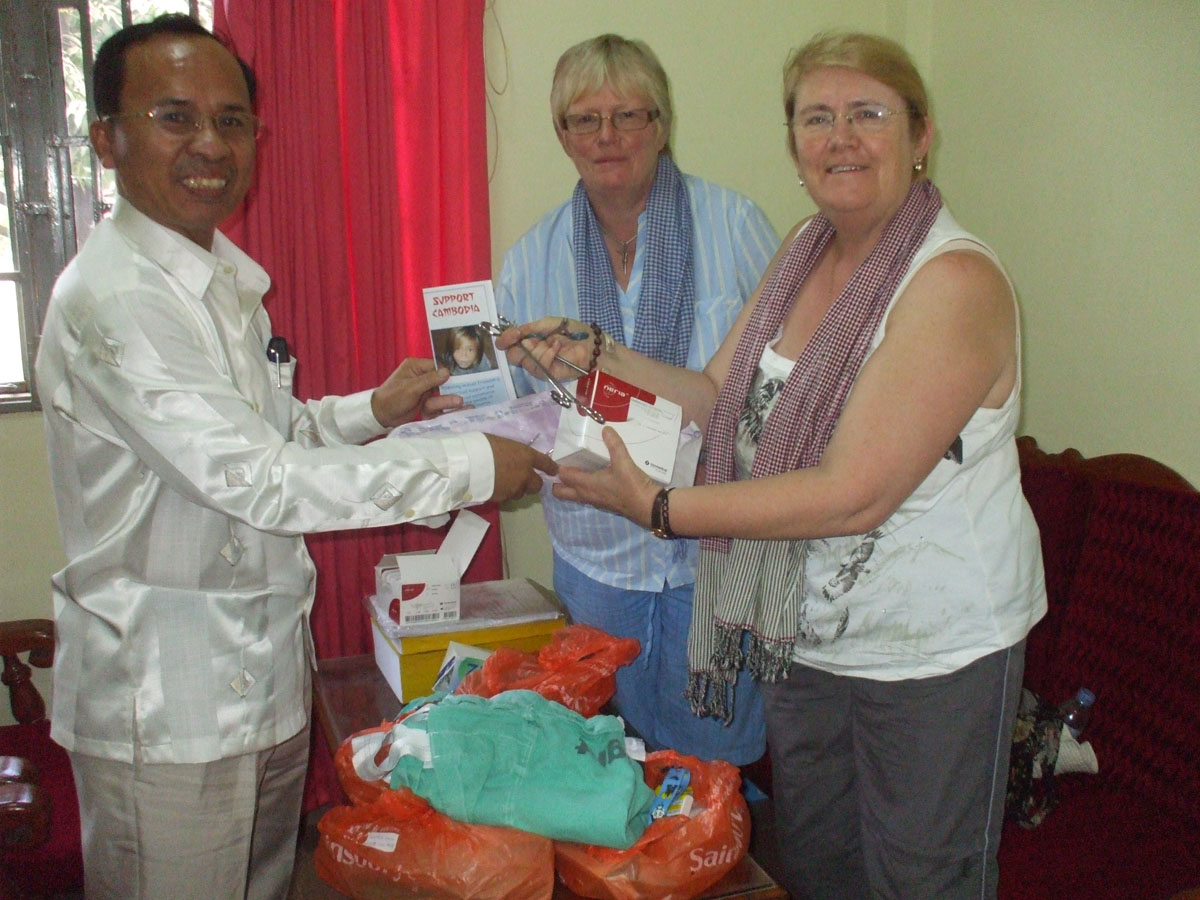 Thanks to the efforts of Carol Shippey and the goodwill of three UEA medical students,  Support Cambodia has been able to send out a box of assorted medical supplies for the Regional Hospital at Svay Sisophon. They will be delivered to Medical Director Dr Daravuth  whom we met  at the hospital  last January [see picture below].
Basic medical supplies are badly needed, both at the hospital and particularly in the villages around Poipet [part of Svay parish] where the Sisters of the Sacred Heart of Jesus work with the women in the villages.
Anyone who has unused surplus dressings, swabs, bandages, plasters etc is invited to donate them. Vitamin tablets, especially for women and children,  are also welcome.  Contact us at katbob@live.co.uk if you can help.