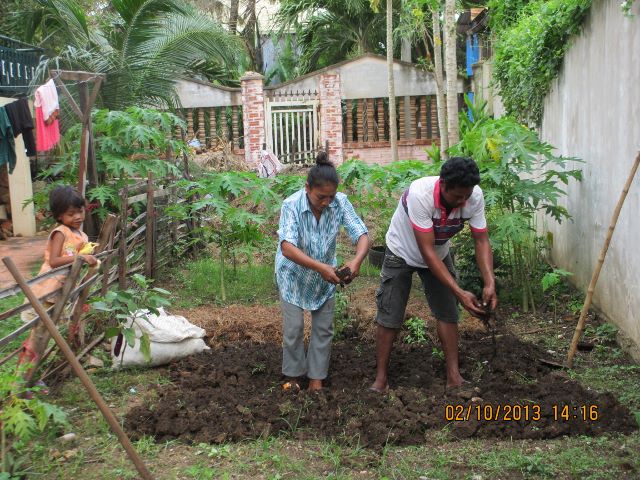 Brother Amalin SJ , working at the Jesuit Centre in Svay Sisophon has sent news and pictures.
EXAM RESULTS
Firstly, All our Grade 12 students passed their exams this year and have almost everyone got admissions in the universities to pursue their higher studies in suitable areas of their capacity. Fr.Rajat is happy with their progress and wished all of them God's blessings before they bid farewell last month. Please pray for them.
NEW STUDENTS
Two months ago, we conducted an entrance exam for all the students who would like to come to the De Nobili Student Centre here in Svay Sisophon. After the exam was over, Fr. Rajat and Teacher Saory made visits to all the students houses in order to know the students desire to study and the family's co-operation. The visit was made to know the family background of the student and their financial situation. After completing the visits, 17 students both boys and girls., were chosen.Coming 6th October the schools will restart and so the Centre too. We are expecting to have 37 students this year in our C
NEW FAMILY AT DAILO FARM
Fr.Rajat found a poor farmer family to help us with the farming work in our farm in Dailo. The family has 2 small children and right now they are staying with us in the church. They have certainly added flavour to the Centre!
FLOODING AT 'THE LAND OF THE MARTYRS' Since it is a monsoon time here in Cambodia, we receive rains every day here. The villages are not accessible because of the heavy flooding.