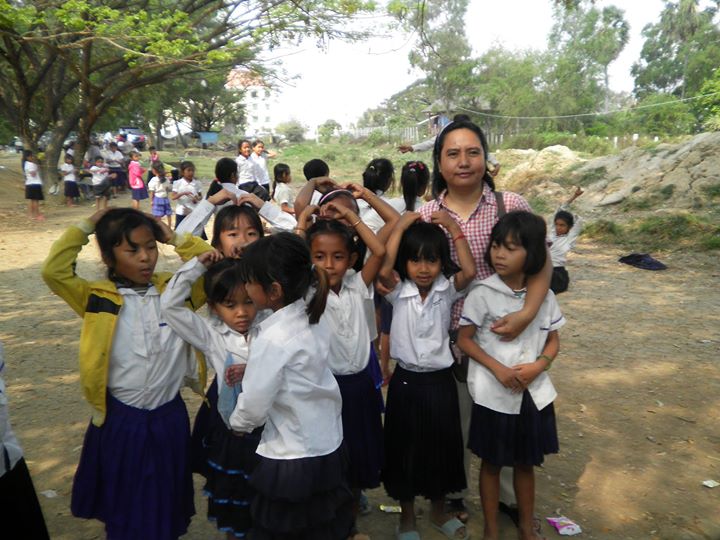 Bob Maidment writes on the school links in North-West Cambodia……..
DeiLo is a poor village community within our twin parish of Svay Sisophon. A year ago it had no school but with foresight and ambition it was decided to use church land to build a kindergarten. This year we were able to see the school in operation. We are delighted that 'Support Cambodia' is helping by paying the salaries of the two teachers who have been employed and making a contribution towards  equipment for the school.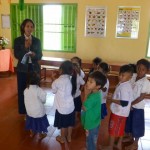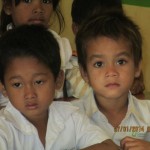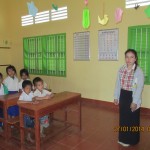 The school at Pongro village has been supported for some time by St. Michael's Infant School, Aylsham. With the help of the Rotary Club of Aylsham, a much needed water tower was provided. This year St. Michael's has raised the funding for the water supply to be connected to the toilets, which have been unusable up to now.  The children of Pongro village have also benefitted from the kindness and consideration of another local Norfolk  school.The pupils of John of Gaunt Infant School, Aylsham, saved their 'Kindness Pennies' to provide toys. The joy on the faces of Pongro's children was a sight to behold!
For the last several years, support for Kbal Spean School was provided by St. John's Catholic Infant School, Norwich. The new St. Francis of Assissi School has now taken on this mantle and this year their help will provide a projector. There is no electricity at the school but this problem has been overcome, thanks to a donation from a member of our parish, enabling a cable to be run from a nearby church property to the school.Most of all, the mutual friendship established between the children here and the children in Cambodia provides a lasting legacy which can be built on.