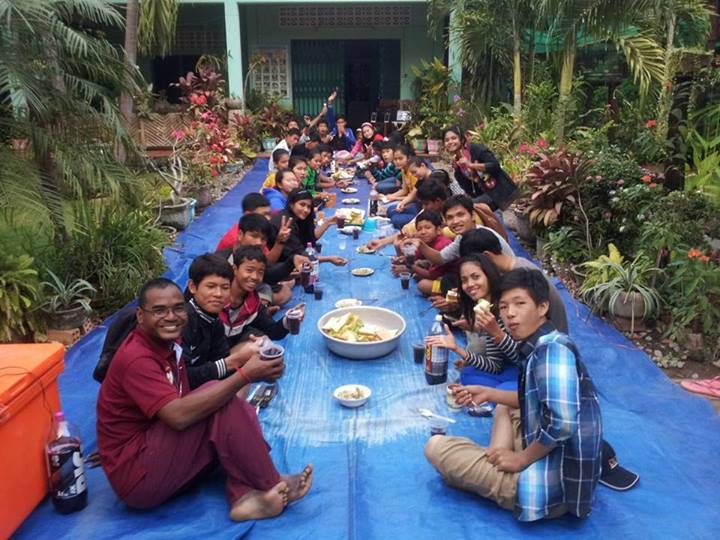 Here we had a wonderful and meaningful Christmas celebration too. We did something different this year than usual. Every year we used to go to Battambang to celebrate the Christmas eve. But this year Fr.Rajat preferred to have it here itself. Around 2 to 3 hundred people were here to share the joy of new born baby Jesus.
Around 6:00 pm we started the celebration. There were a welcoming dance and a drama to explain the birth of Jesus by the Pongro children and then we all went up in a procession to the church and participated in the Christmas mass. After the Eucharist we had a sumptuous meal followed by some cultural events.
On 25th morning to add meaning to the celebration, we visited the local hospital and distributed gifts to the new born babes in the maternity ward and also to the sick.
Overall, it was a wonderful celebration.