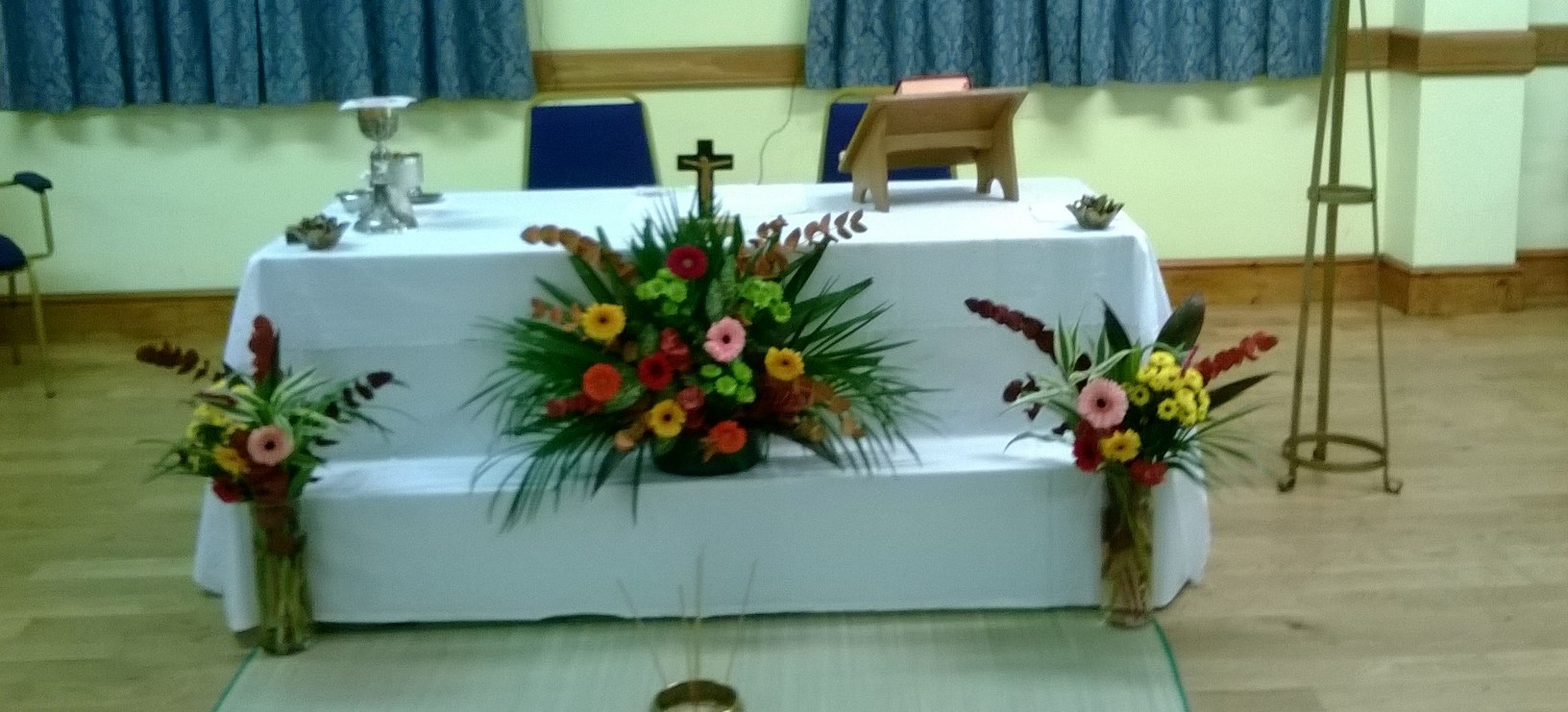 In a beautiful Cambodian-style Mass  on Friday 18th October at Sacred Heart Hall, North Walsham we united in spirit with our twin parish in Cambodia to celebrate Pchum Ben or  Feast of the Ancestors.  54 people, including Fr John Warrington and friends from St. Mary's Ipswich and Yarmouth, remembered our faithful departed with music from Cambodia & Taize, candles, incense and gifts. The contribution of our seven young people, Jess, Niamh, Charlotte, Henry, Pip and Sarah [+ Al on the bells!] made it extra special and reminded us of our link to the youth of Cambodia.
Although five of them had never been to a Cambodian-style Mass before, let alone taken an active role, all of them did so well, remembering what to do and doing it with grace and reverence.  In his homily, Father David reminded us how much we all owe to those who have gone before us and how closely we remain united  with them in the Communion of Saints. Following the Cambodian custom, almost everyone present offered incense to the memory of the departed and then shared food in celebration.
A big 'okoon charen' to Fr David and Fr John, to all who worked so hard to make it happen, to our friends in Cambodia for their good wishes and to all who came. May the souls of all our departed rest in peace.
Pictures taken by Jason Mawe