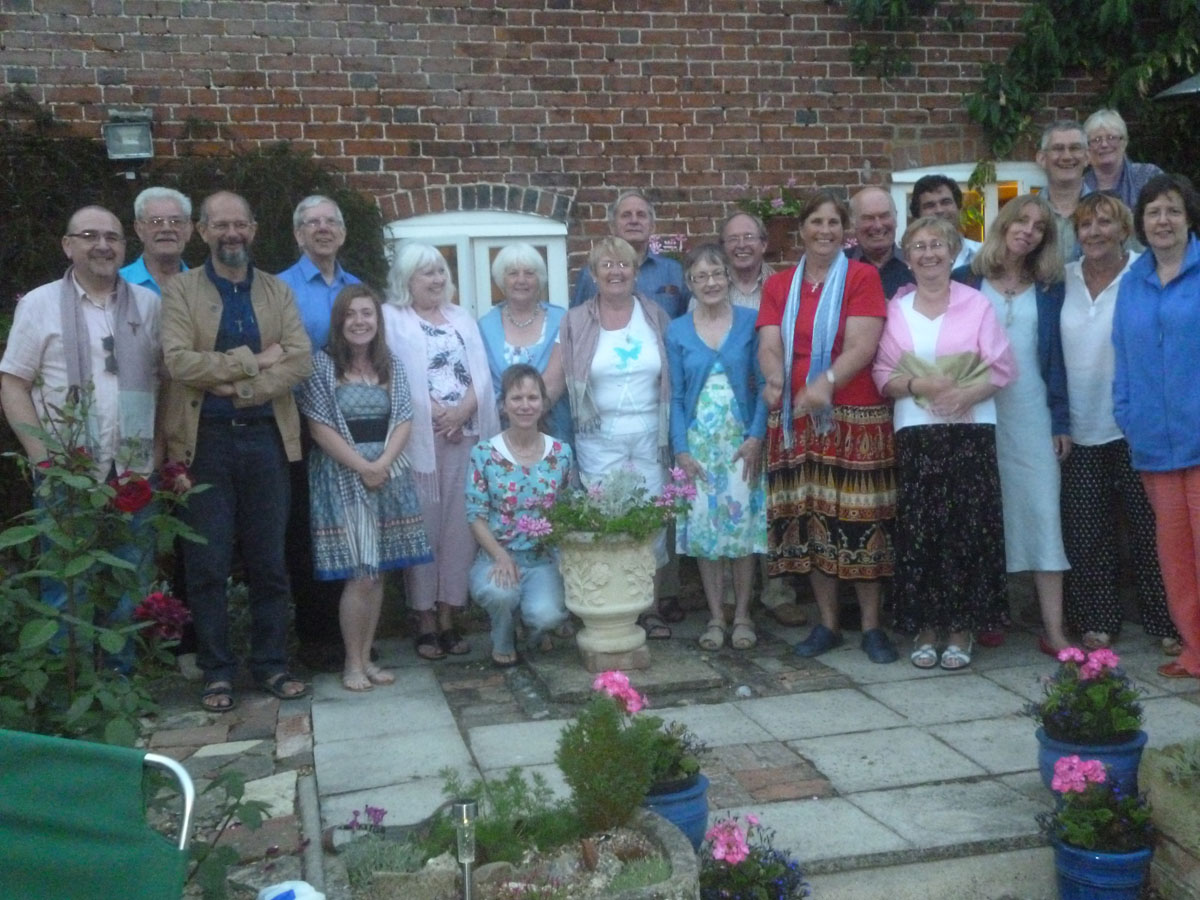 This week, we had the great pleasure  of welcoming Father Franco Legnani, an Italian priest working for over 20 years in Cambodia,  Father Franco works with the very poorest people in Kompong Chhnang, a mixed Vietnamese/Cambodian floating village on the Tonle Sap River, north of Pnomh Penh. Father Franco has a special interest in helping the mentally disabled, many of whom are shunned by their families and the local community.
Although he was here in an official capacity, representing the Diocese of Battambang at Bishop Alan's Installation, Father Franco was able to find time to meet up with the many friends he has in North Walsham Parish, most of whom have visited  Kompong Chhnang as part of our annual visits to Cambodia. As well as the informal reception at Katie & Bob Maidment's home in Wickmere, Father Franco found time to make two much-appreciated school visits [ Cawston Primary School and St. Michael's School, Aylsham] enjoy crab sandwiches and ice cream on the North Norfolk coast and, more seriously, say Mass at St John of the Cross on Friday morning – a special occasion for all who were there.
A new, purpose-built centre  for the mentally disabled run by the Italian NGO, New Humanity, has just opened  in Kompong Chhnang, on the same site as the new Parish Pastoral Centre [see Cambodia Blog 21st May] enabling resources and expertise to be concentrated in one place thereby providing an improved service for a greater number of  disabled children. Anyone wishing to support Father Franco in his work is invited to contact him through Support Cambodia: contacts on the Support Cambodia 'home' page.